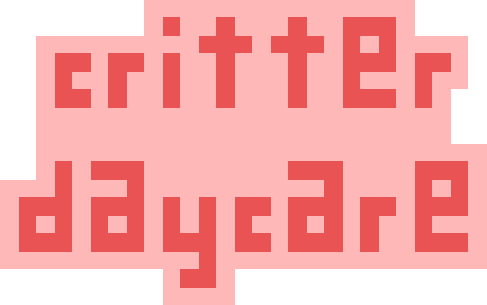 critter daycare
A downloadable game for Windows
take care of your critter with a balanced diet and some workout, enjoy some funky tunes.
Comments
Log in with itch.io to leave a comment.
Played your game on my series, Indie Game Roundup (starts at 12:13 if embed isn't working). Very promising so far!
Very nice and cute, well-made game. The character designs are very unique, I guess a critter is the best term for them. I was surprised that by comparison the foods are very ordinary, but that makes it easier to judge what to feed.
I'd like to invite this game to take part in our contest, the Game Development World Championship!